I'm having a party, and your invited. Its gonna be on april 19th at Lucy Mae Brown 462 Richards
WE GOT B.CAUSE FROM S.F.!!!!!!!!!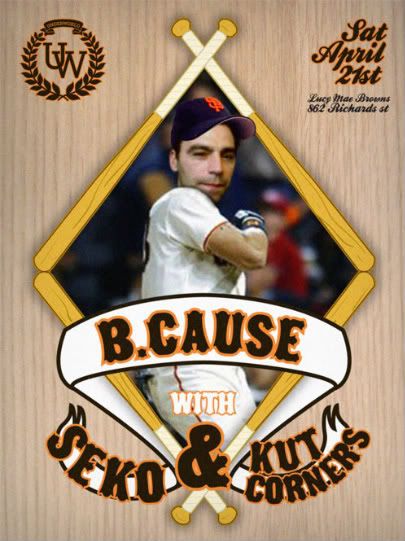 This guy has pretty much made the Best remixes i've ever heard, and he makes killer mixtapes too. He was nice enough to let us put these up, Enjoy!
Simply click the links below to download.
And this classic mixtape...